WordBrain 2 Recycling answers
In this page you will find all the Answers for the WordBrain 2 Recycling pack puzzles, scroll below to find the answers. Use this quick cheat index to help you solve all the puzzles. If you have found different answers please leave us a comment so we can add it to the other answers. This awesome game was created by MAG Interactive a leader in the trivia game niche.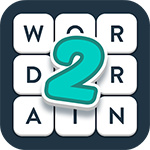 WordBrain Themes is the next generation of WordBrain which is one of the most popular games in the brain and word puzzle games both in Appstore and Play Store. Created by MAG Interactive, WordBrain Themes categorises the game into specific quiz themes. All you have to do is form real words from the grid of letters. You should use all the letters. Every single level in one theme is correlated to one anther specific theme making this mobile game so much fun.
---