WordBrain Penguin answers

In this page you will find all the Answers for the WordBrain Penguin Chapter, scroll below to find the answers. Use this quick cheat index to help you solve all the puzzles. Levels are randomly generated. Click on the puzzle letters to reveal the answer.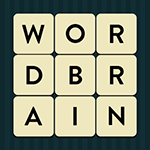 WordBrain is one of the most popular games in Appstore and Play Store. The thing about this game is that it looks very easy in the first levels but, it get really really hard really fast. All you have to do is form real words from the grid of letters. You should use all the letters. The beauty of this game is that it spans over 15 languages and it has so many levels that it will practically be impossible to finish.
---