WordBrain 2 answers
WordBrain 2 | Wordbrain Themes is the follow up to the hit game Wordbrain. Each puzzle has a theme, like Music, or Family. All the words of the puzzle fit into that theme. It's a really fun game and there are heaps of levels which will give you many hours of gameplay. The app game is easy to start and progressively becomes more difficult, making it fun and challenging to play. If you are stuck on a theme or level then use our solutions below. Our cheats will help you solve those difficult word puzzles. Have fun ;)
Select your Theme pack:
Word Newbie
Word Trainee
Word Apprentice
Word Explorer
Word Talent
Word Professional
Word Specialist
Word Expert
Word Professor
Word Chief
Word Elite
Word Authority
Word Ace
Word Master
Word Champion
Word Superstar
Word Guru
Word Legend
Word Magician
Word Wizard
Word Whizz
Word Prodigy
Word Brainiac
Word Savant
Word Virtuoso
Word Genius
Word Jedi
Word Mastermind
Word Super Mastermind
Word Adventurer
Word Almighty
Word Winner
Word Supernova
Word Solver
Word Star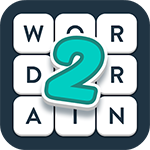 WordBrain Themes is the next generation of WordBrain which is one of the most popular games in the brain and word puzzle games both in Appstore and Play Store. Created by MAG Interactive, WordBrain Themes categorises the game into specific quiz themes. All you have to do is form real words from the grid of letters. You should use all the letters. Every single level in one theme is correlated to one anther specific theme making this mobile game so much fun.
---